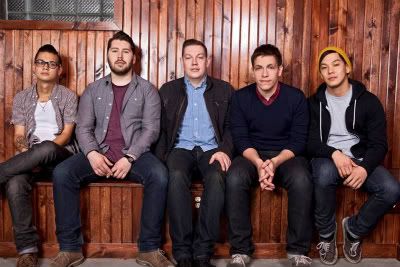 Detroit's
Fireworks
have just posted a free track ("Summer") for download, in anticipation of the May 24 release of their Brian McTernan-produced full-length
Gospel
on Triple Crown Records. Visit
http://ilgrock.com/fireworks/gospel
for all of the info.
Gospel
is also now also available for pre-order at:
www.merchdirect.com/fireworks
.
Fresh off a two week tour of the UK with Make Do & Mend, Fireworks are now back in the states and ready to kick off their co-headline Manscout Jamboree Tour with The Wonder Years this Friday, April 8th, with support from Such Gold, Make Do And Mend, and Living with Lions.
FOR MORE INFO + TOUR DATES:
www.myspace.com/fireworks
www.facebook.com/pages/Fireworks/8863626837
www.triplecrownrecords.com