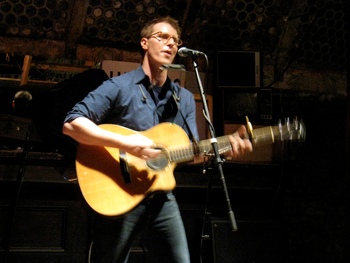 College Radio has embraced Dustin Edge's Calm EP. This past week, the album was Top 20 most added at the CMJ charts. A tremendous feat for the Boulder musician who just self-released the album Calm.
Dustin was officially added at 17 different stations across the country in one week, marking a truly fantastic start by the sentimental folk troubadour who's winning over the hearts of music tastemakers everywhere.
Winter is here but there's no need to face the cold alone, listen to Dustin Edge and remain Calm.
MP3 of the album's title track "Calm"
FOR MORE INFORMATION
www.dustinedge.com
www.myspace.com/dustinedge
www.twitter.com/dustinedge
www.facebook.com/dustinedgemusic