Victory Records is proud to announce the official release dates of Emmure's upcoming release "Speaker of the Dead" and Dr. Acula's "Slander" on February 15th, 2011. Pre-order packages are up now at the
Victory Records Webstore
but for those who need an immediate taste of both albums can click
here
for a brand new Dr. Acula song, "Cocaine Avalanche", and
here
for a clip of Emmure's brutal new effort.
Currently, Dr. Acula is on tour with Legend and Monsters, bringing the party everywhere they go. Known for their energetic and chaotic live show, this spectacle is not one to be missed.
1/8/2011 Boney Junes Evansville IN
1/9/2011 The Muse Nashville TN
1/10/2011 The 7 Venue Douglasville GA
1/11/2011 American Legion Post 33 Pensacola FL
1/12/2011 Transitions Art Gallery Tampa FL
1/13/2011 The Pit West Palm Beach FL
1/15/2011 SECTOR 7G Augusta GA
1/16/2011 The Oasis Charleston SC
1/17/2011 THE BREWERY Raleigh NC
1/18/2011 The Refuge Fredricksburg VA
1/28/2011 Crock Rock Allentown PA
More information on Dr. Acula can be found on their brand new Myspace at
www.myspace.com/dapartygrind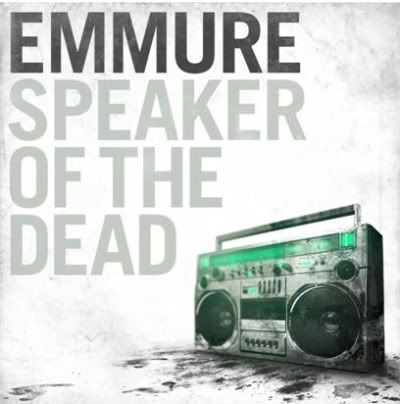 Announced today, Emmure will be main support for Asking Alexandria's spring run with Chiodos, Miss May I, Evergreen Terrace and Lower Than Atlantis.
3/11/2011 Starland Ballroom Sayreville NJ
3/12/2011 Crocodile Rock Allentown PA
3/13/2011 House of Blues Cleveland OH
3/14/2011 The Pageant St. Louis MA
3/16/2011 Las Palmas Racepark (Never Say Never Festival) McAllen TX
3/19/2011 The Palladium (South by So What Fest) Dallas TX
3/21/2011 Club 101 El Paso TX
3/22/2011 Marquee Theater Phoenix AZ
3/24/2011 Ace of Spades Sacramento CA
3/25/2011 The Fox Theatre Pomona CA
3/26/2011 Extreme Thing Festival Las Vegas NV
3/27/2011 Knitting Factory Reno NV
3/28/2011 Knitting Factory Boise ID
3/29/2011 Studio Seven Seattle WA
3/30/2011 Rickshaw Theater Vancouver BC
4/1/2011 MacHall Ballroom Calgary AB
4/2/2011 Avenue Theatre Edmonton AB
4/4/2011 The Complex Salt Lake City UT
4/5/2011 The Summit Music Hall Denver CO
4/6/2011 Sokol Underground Omaha NE
4/9/2011 The Jamboree Toledo OH
4/10/2011 Expo Five Louisville KY
4/12/2011 Rockettown Nashville TN
4/13/2011 Zydeco Birmingham AL
4/15/2011 Greene Street Greensboro NC
4/16/2011 Chameleon Club Lancaster PA
4/17/2011 Northern Lights Albany NY
More information on Emmure can be found on their revamped Myspace at
www.myspace.com/emmure