Pre-order the soundtrack from
Amazon
or
Best Buy
between now and January 10th and be entered to win a Californication Prize Pack (Season 3 DVD, Hank Moody Bobblehead and a copy of the book "God Hates Us All," by Hank Moody).
The winner will be announced on January 11th at the Cali Season 4
Facebook
and
CalifornicationTvSoundtrack.com
Click
HERE
for rules and details and please let your readers know about this great contest!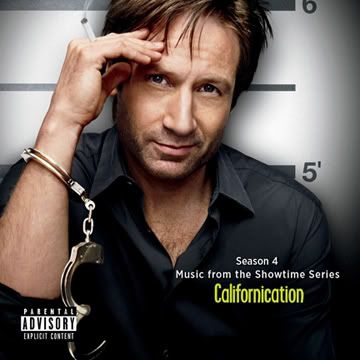 As many of you may have heard, legendary singer/songwriter Gerry Rafferty passed away yesterday at the age of 63. Rafferty is best known for writing the infectious 1972 hit "Stuck in the Middle With You," as part of the band Stealers Wheel. As an ode to Rafferty, Eagles of Death Metal recorded a cover of the track called
"Stuck in the Metal."
This cover has made it's way to the Californication Soundtrack and in celebration of his life and musical past, enjoy and feel free to share the track.
EAGLES OF DEATH METAL "STUCK IN THE METAL":
LISTEN