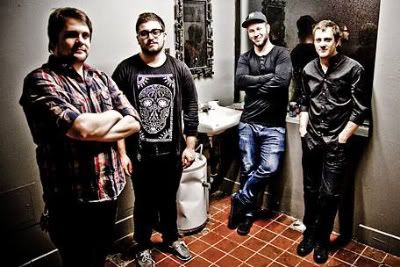 FAREWELL TO FREEWAY has teamed up with AOL Noisecreep to premiere a brand new song.
"Liquor? I Don't Even Know 'Er" is the first sneak peak off the upcoming album Filthy Habits, out on January 18th.
Vocalist Adam Lambert gives some insight on the new album: "It's kind of a departure musically from previous songs we have written -- edgier and more raw, but still holds the core style that has always been Farewell to Freeway. Every song on 'Filthy Habits' shares the same feeling, while still standing out on their own."
"Liquor? I Don't Even Know 'Er" can be heard at the following link:
http://www.noisecreep.com/2010/12/16/farewell-to-freeway-liquor-i-dont-even-know-er-song-premiere/
Pre-order packages for Filthy Habits are also available for only $18 and can be purchased
here
, at the Victory Records Webstore.
For more information on FAREWELL TO FREEWAY, visit the following links:
www.myspace.com/farewelltofreeway
www.victorypresscenter.com/farewelltofreeway
www.victoryrecords.com