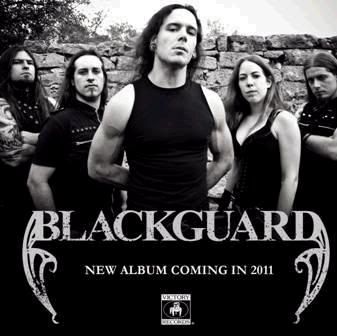 Since their announcement of joining the Victory Records family,
Blackguard
has been touring non-stop and gearing up for their next record.
Set for an early Spring 2011 release date, Blackguard have been, and will be on tour, keeping their name and their music familiar, ensuring not to disappoint. Currently, the band is on tour with Epica, Scar Symmetry and the Agonist. They have ecently announced their involvement in the Symphony X tour slated to kick off April 21st in Philadelphia, immediately after their return from yet-to-be-announced European dates.
FOR TOUR DATES VISIT ONE OF THE FOLLOWING LINKS:
www.myspace.com/blackguard
http://www.victoryrecords.com/artists/blackguard
http://www.victorypresscenter.com/blackguard
www.victoryrecords.com