Some Things Don't Wash Out comes out October 12th.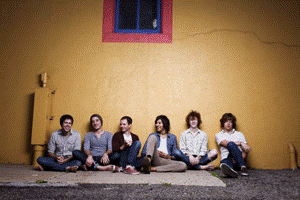 You, Me, And Everyone We Know
are currently out on the "Can We Do Laundry At Your House?" Tour with Queens Club and Take Cover. The band has just announced the second leg of that tour. Joining them on these shows will be Take Cover on all dates and Man Overboard on all but two of them. All dates are listed below.
The band's new album
Some Things Don't Wash Out
comes out on October 12th. To request a digital download please contact: mike@earshotmedia.com .
The band has an exclusive contest going on right now with TCDCmedia.com. When you reblog their post, you will be entered to win a copy of the cd. They also have an exclusive stream of a new song "A Bigger Point Of Pride" and a interview with the band featured.
Link:
http://www.tcdcmedia.com/post/1116443297
Tour Dates
09/13 Des Moines, IA @ Vaudeville Mews ^^
09/14 Kansas City, MO @ The Beaumont ^^
09/15 Lawrence, KS @ The Bottleneck ^^
09/16 Town East Square, Wichita, KS @ Hot Topic ^^
09/17 Oklahoma City, OK @ Conservatory ^^
09/18 Tulsa, OK @ Marquee ^^
09/20 St. Louis, MO @ Firebird ^^
09/21 Nashville, TN @ Rocketown ^^
09/22 Indianapolis, IN @ The Hoosier Dome ^^
09/23 Grand Rapids, MI @ Mixtape Cafe ^^
09/24 Lansing, MI @ The Loft ^^
09/25 Flint, MI @ Woobie's ^^
09/26 Chicago, IL @ The Beat Kitchen ^^
10/08 Pittsburgh, PA @ Smiling Moose &&
10/09 Akron, OH @ Musica &&
10/10 Philadelphia, PA @ The Fire **
10/11 Baltimore, MD @ Sonar **
10/12 Hoboken, NJ @ Maxwell's **
10/13 Brooklyn, NY @ The Bel House **
10/14 Rockville Centre, NY @ Vibe Lounge **
10/15 Allentown, PA @ Crocodile Rock **
10/18 Charleston, SC @ Oasis **
10/20 Atlanta, GA @ Georgia Tech - Under The Couch ** (early)
10/20 Atlanta, GA @ Masquerade **
10/22 Pembroke Pines, FL @ The Talent Farm **
10/29 Midland, TX @ The Pine Box **
^^ w/ Queens Club, Take Cover
&& w/ Take Cover
** w/ Man Overboard, Take Cover
Links:
http://www.myspace.com/youmeandeveryoneweknow
http://www.facebook.com/youmeandeveryoneweknow
http://www.twitter.com/ymaewk