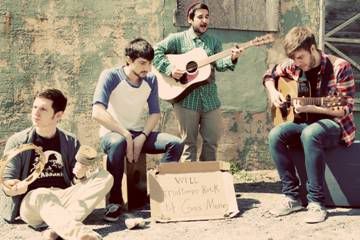 Victory labelmates
The Scenic
and
Thieves and Villains
will be hitting the East Coast on a 10-date run starting September 22nd in New York.
After their brilliant debut, Find Yourself Here, released in the summer of 2008, THE SCENIC toured persistently and continued to gain national recognition. With their extraordinary sophomore release on the horizon, THE SCENIC are setting out to make themselves a household name with Bipolaroid.
Pre-orders are now up!
Click here to pre-order the CD/T-shirt package for only $18!
THIEVES & VILLAINS mentally escaped to a beautiful hiding place that they named South America. The band found that this venture in their collective minds would allow them to be free, which in-turn, helped create music that excited them, and that they would ultimately fall in love with. However, the record was still being created under the same confines as many bands today; a spastic sinking ship of a country that has never been as stressed out, paranoid, or misled as it is right now… an America that is truly going "South."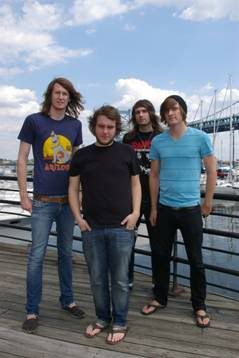 TOUR
9/22/2010
Party Expo
Brooklyn
NY
9/23/2010
THE SPACE
Hamden
CT
9/24/2010
Indigo Paradise
Nyack
NY
9/25/2010
Salem Knights of Columbus
Salem
MA
9/26/2010
The Dover Brick House
Dover
NH
9/27/2010
Ottobar
Baltimore
MD
9/28/2010
The Barbary
Philadelphia
PA
9/30/2010
CASBAH
Charlotte
NC
10/1/2010
Club Relevant
Virginia Beach
VA
10/2/2010
Warrenton American League
Warrenton
VA