COMPILATION FEATURES CUTS FROM JAPAN'S
SHONEN KIFE, TsuShiMaMiRe, LAZYgunsBRISKY, MOLICE AND DJ SASHIMI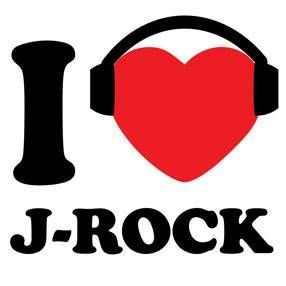 On August 31, Good Charamel Records dives head first into the colorful world of Japanese rock/pop culture with the release of their "I LOVE J-ROCK" compilation.
Offering a sampling of some of Japan's coolest female-fronted rock bands, I Love J-Rock features 3 tracks by legends (and Kurt Cobain favorites) Shonen Knife, as well as cuts from 4 up and coming acts plucked from the live houses of the Tokyo underground for your enjoyment.
From the hard-edged all girl riff-rock of LAZYgunsBrisky, to the Pixie-esque rhythms and melodies of MOLICE, to the magna-sass punk rock of TsuShiMaMiRe, and the Asia electro-beats of DJ Sashimi, I Love J-Rock serves as an excellent primer to the J-Rock/Pop scene for the newbie, or simply a killer "mixtape" for longtime fans of the genre.
In explaining the genesis of the project, Good Charamel Records founder and J-Rock fan, Robby Takac (bassist for Goo Goo Dolls) says, "We had signed Shonen Knife to Good Charamel in North America in 2009 after one of our acts recorded and toured with them in the States and Japan. I've always loved SK, but as we began to look deeper into the J-Rock scene it opened a whole new world of music to me. My wife is from Tokyo, and is also our label manager, so we naturally began the integration of the bands into our label family."
I Heart J Rock Track Listing:
1. J-POP (TsuShiMaMiRe)
2. Perfect Freedom (Shonen Knife)
3. Monster (MOLICE)
4. Navy Star (LAZYgunsBRISKY)
5. Strobe (TsuShiMaMiRe)
6. Ramones Forever (Shonen Knife)
7. Romancer (MOLICE)
8. Bitter Day (LAZYgunsBRISKY)
9. Expolosion! (Shonen Knife)
10. Japanese Girl In New York (DJ Sashimi)
Sample tracks at:
http://www.goodcharamel.com/?select=store#top
under "Compilations".
www.goodcharamel.com
www.myspace.com/goodcharamelrecords
www.twitter.com/goodcharamel