The Artery Foundation
has entered into a joint venture with Australian management company
Staple MGMT
to manage
The Amity Affliction
in all territories outside of Australia.
The Amity Affliction has used a hard working touring ethic to become one of the biggest independent bands in Australia. The band's recently released album
Youngbloods
debuted #6 on the Australian charts, shocking the mainstream Australian media and solidifying the band as unlikely magazine cover stars. The quintet's outspoken nature and outstandingly positive lyrics have earned praise from fans and industry alike, and their music has struck a chord with an audience attracted to their ear for melody and creative approach to heavy songwriting.
But it's in the live arena that The Amity Affliction have truly earned their respect. The band just finished part 1 of their extensive Australian album tour, selling out every show with numbers up to 2200 capacity and one of the most intense live shows gracing stages down under. Part 2 will see the band reach the smaller country towns around Australia where ticket sales indicate they will have much the same response.
Youngbloods
was recorded by US Producer Machine in New Jersey at the start of 2010, and is the band's second album. It is a diverse and polished record which has set a new standard in what heavy hardcore-influenced music can sound like. It is set for release worldwide later in 2010, as the band gear up to take on the UK at the end of 2010 as support to Asking Alexandria, and set their sights on the rest of the world as 2011 rolls around.
Sacramento, CA based management company The Artery Foundation has established itself as a force in the music business, with an impressive roster that includes such successful indie acts as Attack Attack!, Breathe Carolina, Emarosa, Dance Gavin Dance and more.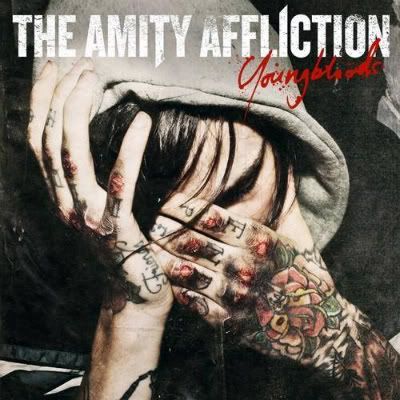 Check out a streaming player for The Amity Affliction online now and hear what all the fuss is about:
http://www.staple.com.au/theamityaffliction