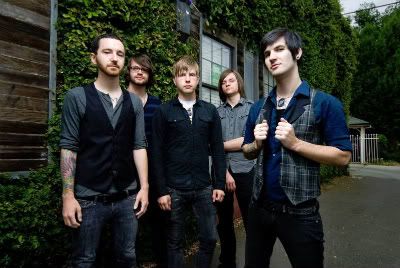 Syracuse, NY's
HONOR BRIGHT
is streaming its new album
Action! Drama! Suspense!
at
www.purevolume.com/honorbrightny
. The full-length, produced by former A Day To Remember guitarist Tom Denney and Go Radio front man Jason Lancaster (ex‐Mayday Parade), is set for release this Tuesday, July 20th on Triple Crown Records (Brand New, Hit The Lights).
Honor Bright was recently added to the lineup for K-Rockathon 15 (
http://www.krockathon.com/line-up/
) July 31st at the NYS FAIR (Set Time: 12:25PM– 12:45PM on the Roadrunner Turbo Stage).
To celebrate the release of the album, HONOR BRIGHT will also be playing a series of 8 special CD release shows on the East Coast (see below for all tour dates).
About HONOR BRIGHT:
Honor Bright is a pop punk‐leaning five‐piece rock collective with huge aspirations and a band that's definitely in it for all the right reasons. You see, rather than try and cash in on the latest trends in order to make a quick buck, Honor Bright are focused on longevity; they want to play music for music's sake. And from the sound of the band's previous offering, 2008's "If This Was a Movie," their forthcoming Triple Crown Records debut, "Action! Drama! Suspense!" is sure to prove that these guys will make every note count.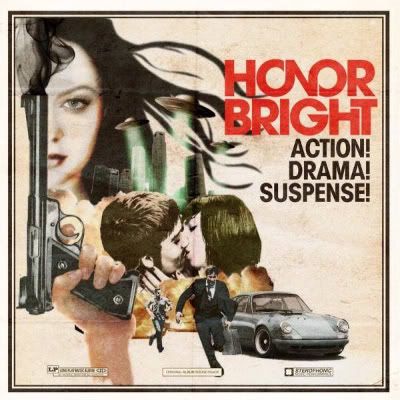 www.purevolume.com/honorbrightny
www.myspace.com/honorbright
www.triplecrownrecords.com