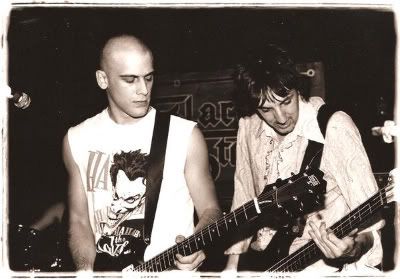 This is going to be an EPIC weekend.
For those of you who listen to punk and live in Toronto I'm just going to go ahead and assume that I'll see you tonight at the Screeching Weasel/Roman Line show at the Phoenix... and if you can't make it tonight you definitely have to be there for the Riverdales show at Mod Club tomorrow night.
SO MANY MEMORIES!
There's also some sort of Pop Punk Baseball Trip happening tomorrow afternoon with various members of the punk community in Toronto, which just tops off this amazing weekend in my books.
(Punk) Beats. Baseball. Booze.
Is there anything else worthwhile in life?
(Disclaimer: I'm not exactly planning on reviewing either show because I paid for my tickets and plan on getting right smashed for them and not criticizing all aspects of these band's performances... however, I may end up writing
something
... just drunken ramblings about how fucking good they were probably.)