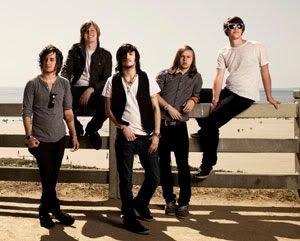 Doghouse Records
is proud to announce the label's newest signing,
Danger Radio
. The Everett, WA band released their debut full-length, Used and Abused, in 2008 on Photo Finish Records, and Doghouse is excited to bring the follow-up this summer. For those unfamiliar, lead vocalist and Puerto Rico native, Andrew de Torres also spends his time on lead vocals for The Scene Aesthetic, who recently wrapped up a national tour with Never Shout Never and Owl City.
Further details on this summer's full length release to be announced soon.
LINKS:
http://www.myspace.com/dangerradio
http://www.purevolume.com/dangerradio
http://www.facebook.com/pages/DANGER-RADIO/7157710451
http://www.twitter.com/dangerradio