Grand Scale had their first show EVER last night at Sneaky Dee's and it was pretty Epic.
Check out a clip of their set
HERE
, and see what you're in store for at MY BIRTHDAY SHOW MAY 26THE where they play again at CLINTONS.
$5.
Be there.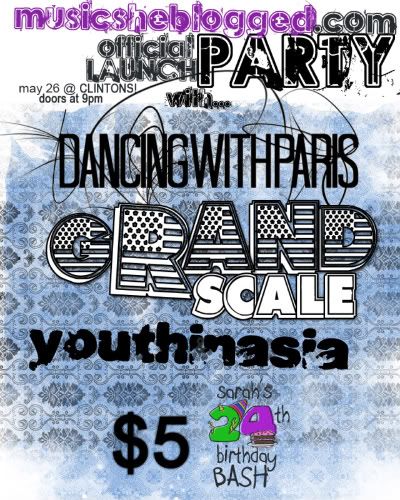 Yeah Whatever, you know who I am.