WEB SERIES TO FEATURE 9 EPISODES FROM 3 DIFFERENT ARTISTS SPOTLIGHTING A 'DAY IN THE LIFE' OF AN EMERGING ARTIST
NEW EPISODES RELEASED EVERY WEDNESDAY; 3-SONG EP FROM EACH ARTIST AVAILABLE FOR FREE DOWNLOAD AT WWW.MYSPACE.COM/WENDYS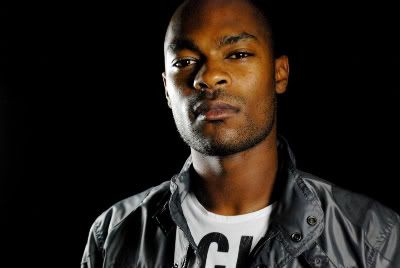 Wendy's
and
MySpace Records
have teamed up to launch a new Internet series called
"Fresh Faces."
Building on Wendy's motto of 'You Know When It's Real,' the ongoing Web program will include 9 episodes from three different emerging artists showing what a 'day in the life' of a budding new artist is like.
Each "Fresh Faces" artist will have its own 3 episodes than can be seen exclusively at
www.myspace.com/wendys
, in addition to a 3-song EP available for free download on the site. A new episode will debut every Wednesday throughout the series.
The latest episode, featuring LA hip hop artist IamOMNI (
www.myspace.com/IamOMNI
) is up now at
www.myspace.com/wendys
.
Stay tuned for new episodes on future "Fresh Faces" artists, including a Brooklyn based beat-pop band, all handpicked from MySpace Records' Friends and Family, a group of developing artists MySpace Records helps market and promote.

About IamOMNI:
IamOMNI is the microphone at the mouth of today's young world. He voices their wants: love of self, the love of another; freedom of mind, freedom of lifestyle, the freedom of adventure and discovery; health and wealth, both financial and spiritual. He ponders their issues and anxieties - the paranoia that is a byproduct of this modern life of HIV and closed-circuit camera, the confusion of living in a world overflowing yet somehow empty. He lives their indulgences: weed, alcohol, cigarettes, sex, caffeine, fast food: a life of lows and highs. He preaches their values: loyalty, independence, dedication, determination. IamOMNI's sound bridges genres from hip-hop to crunk, rock to soul, and his come-one-come-all attitude and embrace of all styles of music gives him an appeal that scores across the board, regardless of your age, ethnicity or musical taste. And even if you can't understand a word he's saying, his warm, deep vocal tone and steadfast adherence to the MC's First Commandment (move the crowd) are guaranteed to keep his tune in your head way after the song's over.
About MySpace Records Friends & Family:
The Friends & Family Artist Development Program created by MySpace Records, nurtures and promotes some of the best unsigned artists currently on MySpace Music. Along with operating as a fully functioning label, MySpace Records runs the Artist Development initiative to empower artists who are unsigned and self-released, and provide these artists with an extensive set of tools and opportunities to market themselves on MySpace Music.
Currently standing at over 100 artists strong and growing, the Artist Development Program covers a gamut of musical genres including pop, alternative, hip hop and acoustic singer-songwriters, with premier acts including Emily Wells, All Smiles, Mary Magdalan and Kimberly Cole.