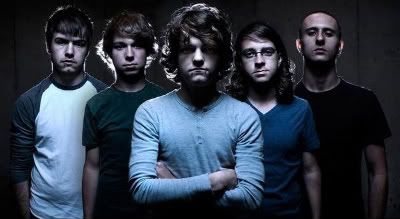 With an With an average age of 18, Dayton, OH's MISS MAY I is poised to be the new face of heavy music. Blending death metal, thrash and melodic hardcore, MMI stands above the crowd of copy cat bands. You may ask what separates them from the rest of the pack? It's simple…. amazing musicianship, great song writing, amazing CD production and a killer live show.
Racking up an insane amount of MySpace plays from their demo's alone, MMI is ready to unleash its debut Apologies Are For The Weak which was produced by Joey Sturgis (The Devil Wears Prada, Attack Attack!). The band graduated from high school this month and is now ready to hit the road forever.
Miss May I will be on the Artery Metal Tour this summer with Carnifex, Impending Doom, Conducting The Grave, Underneath The Gun and Molotov Solution.
www.myspace.com/missmayi
www.riserecords.com
www.thearteryfoundation.com