Unveil Their New Video For "Where Do We Go"
Band To Open For Street Dogs, Strung Out In June
Added To KROQ "Locals Only" Show June 25th At The Roxy In Los Angeles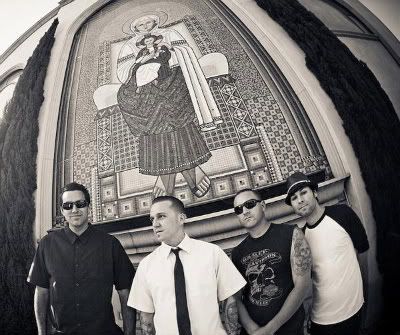 Check out The Darlings new music video for "Where Do We Go" here:
The clip was filmed by the Darlings and edited by Steve Guerrero.
Catch The Darlings opening for Street Dogs June 2nd in Victorville, CA and for Strung Out June 12 in Las Vegas, NV. The band will also play an all-ages KROQ "Locals Only" show at the Roxy in Los Angeles, CA June 25th.
The Darlings Tour Dates:
Jun 2 2009
7:00P
Karma w/ STREET DOGS (All Ages) Victorville, California
Jun 12 2009
8:00P
Wasted Space w/ STRUNG OUT Las Vegas, Nevada
Jun 25 2009
8:00P
KROQ Locals Only at THE ROXY (ALL AGES SHOW) Hollywood, California
www.myspace.com/thedarlings