Fairfax, Virgina's THE BIGGER LIGHTS Doghouse Records Debut Full-Length Fiction Fever In Stores April 7!!!!
Catch Them On The "Let's Get Happy Tour" Presented By Hot Topic Through March 18th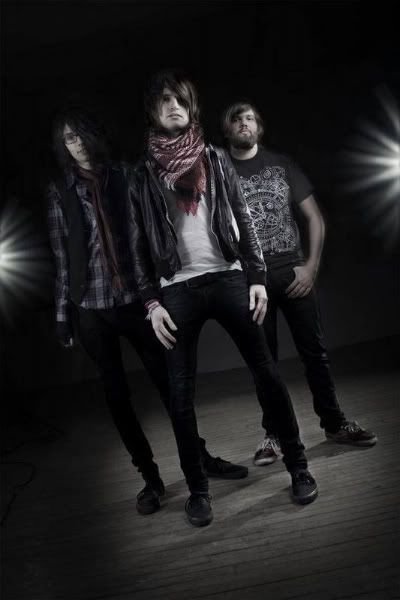 After years of being in bands lacking direction and momentum, singer Topher Talley was in the market for something special. In July 2007, he met future bandmates J.K. Royston (guitar/vocals) and Dan Mineart (bass/vocals) at a local show. The three found they shared similar musical tastes, aspirations, and the desire to be a part of something more serious than their current projects. The band christened themselves The Bigger Lights (taken from Shakespeare's "The Tempest"), posted three demos online, and let the music do the rest.
"We launched the page and were almost immediately holding our own with the biggest bands in our scene," J.K. recalls. "That was when we started to think we might have stumbled onto exactly what we'd all been looking for."
With an infectiously energetic sound that draws equal comparison to pop and arena rock, The Bigger Lights have made significant strides in the last year. Their self-produced EP Third Act Stories was released to rave review by fans and industry alike in November of 2007. The group then signed with indie powerhouse Doghouse Records (The All-American Rejects, Say Anything) in the summer of 2008, less than one year after forming.
Currently on the road with NeverShoutNever! on the Let's Get Happy Tour, The Bigger Lights are playing acoustic on this particular trek. With upcoming tour dates all across the country, the future is bright for The Bigger Lights.
The Bigger Lights' Fiction Fever is available now on iTunes and in retail stores April 7th.
The Bigger Lights "Let's Get Happy Tour" with Nevershoutnever, The Scene Aesthetic and The Honorary Title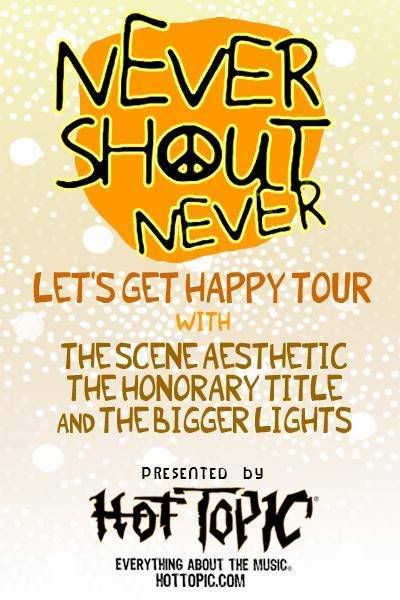 [FROM: EARSHOT MEDIA]