Free Your Mind EP To Be Released March 10
Available Now for Pre-order
Band Currently on Take Action Tour with Cute Is What We Aim For, Breathe Carolina, Meg & Dia & Every Avenue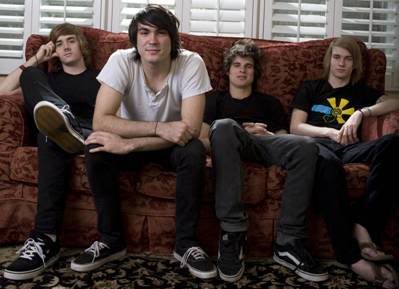 Phoenix, AZ pop-rock band Anarbor (www.anarbor.net ) is announcing the release of their upcoming EP, Free Your Mind. The seven-track EP will be released on March 10th and is currently available for pre-order online and on tour.
Pre-order Anarbor's New EP, Free Your Mind
http://smartpunk.com/category.php?page=search&any=anarbor&stype=all
Free Your Mind extends beyond the cut-and-paste albums being churned out, instead infusing dynamic guitars behind the soul-shaking howls and relatable melodies from frontman Slade Echeverria. Crafted in Los Angeles by producer Mike Green (Paramore, Good Charlotte) over a four-week span in Los Angeles, Free Your Mind's formation came from a desire to break out from the "fad band" chokehold and delve into what was real.
"The distinctive sound we are reaching for is rock and roll. We don't record any instruments in our songs that we don't play live, we are going for a very raw and real sound for this record," Kitlas said.
Anarbor is currently on the 2009 Sub City Take Action Tour, Presented by FYE. The 2009 lineup features headliner Cute Is What We Aim For, along with Breathe Carolina, Meg & Dia, and Every Avenue. The annual nationwide charity tour, now in its eighth year, raises funds and awareness for youth involvement in charitable action.
Free Your Mind Cover Art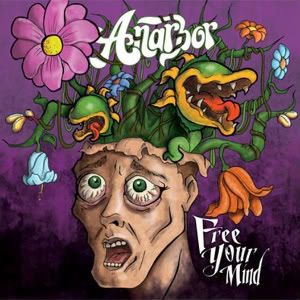 Free Your Mind Track Listing
1. Let The Games Begin
2. The Brightest Green
3. Where The Wild Things Are (Monsters)
4. Halfway Sober
5. You and I
6. Passion For Publication
7. Always Dirty Never Clean
Anarbor Tour Dates
[Take Action! Tour w/ Cute Is What We Aim For, Meg & Dia, Breathe Carolina, Every Avenue]
2/18/09 New York, NY – Fillmore at Irving Plaza
2/20/09 Baltimore, MD – Ram's Head Live
2/21/09 Philadelphia, PA – TLA
2/22/09 Washington DC – 9:30 Club
2/23/09 Norfolk, VA – The Norva
2/24/09 Charlotte, NC – Tremont Music Hall
2/25/09 Raleigh, NC – The Brewery [w/ Breathe Carolina, Every Avenue ONLY]
2/26/09 Atlanta, GA – Masquerade
2/27/09 Myrtle Beach, SC – House of Blues
2/28/09 St. Petersburg, FL – The State Theatre
3/01/09 Ft. Lauderdale, FL - Revolution
3/02/09 Lake Buena Vista, FL – House of Blues
3/03/09 Gainesville, FL – 1982 Bar [w/ Breathe Carolina, Every Avenue ONLY]
3/04/09 Pensacola, FL – American Legion
3/05/09 Houston, TX – Warehouse Live
3/06/09 San Antonio, TX – The White Rabbit
3/07/09 Austin, TX – Emo's
3/08/09 Dallas, TX – House of Blues
3/10/09 Tucson, AZ – Rialto Theatre
3/11/09 Tempe, AZ – Marquee Theatre
3/13/09 Hollywood, CA – House of Blues
3/14/09 San Diego, CA – House of Blues
3/15/09 Las Vegas, NV – House of Blues
3/16/09 Anaheim, CA – House of Blues
3/17/09 Orangevale, CA – Boardwalk [w/ Breathe Carolina, Every Avenue]
3/18/09 Sparks, NV – The New Oasis
3/19/09 San Francisco, CA – The Fillmore
3/21/09 Portland, OR – Hawthorne Theatre
3/22/09 Seattle, WA – El Corazon
3/23/09 Spokane, WA – Knitting Factory
3/24/09 Salt Lake City, UT – Murray Theater
3/25/09 Englewood, CO – Gothic Theatre
3/26/09 Omaha, NE – Sokol Underground [w/ Breathe Carolina, Every Avenue]
3/27/09 St. Paul, MN – Station 4
3/28/09 Milwaukee, WI – The Eagles Club
3/30/09 Chicago, IL – House of Blues
3/31/09 Columbus, OH – Newport Music Hall
4/01/09 Cincinnati, OH – Bogart's